Soft Skills Trainings in Kenya with KK
Soft skills training focuses on developing abilities including:
Communication
Collaboration
Problem solving
Emotional intelligence
Attitude
Initiative
Soft skills, unlike hard skills are personality and behavior-related skills as opposed to hard skills which are role-specific and industrial. The training is more critical because it includes teaching new habits and mindsets.
Your Learning Outcomes
Improved employee performance
Fosters team work
Improved time management skills
Great communication
Problem solving skills
Reduced work conflicts
resilience and dealing with conflict
Gain a sense of responsibility, independence and self reliance.
Proper resource and time management
Happy Clients Feedback
Benefits of Soft Skills Training
Staff retention
Empathy- leaders learn Interpersonal Skills and Emotional Intelligence
Client satisfaction
Improved customer service
Enriched problem solving skills
Morale and job satisfaction
Lower turnover
Increased consistency
Soft skills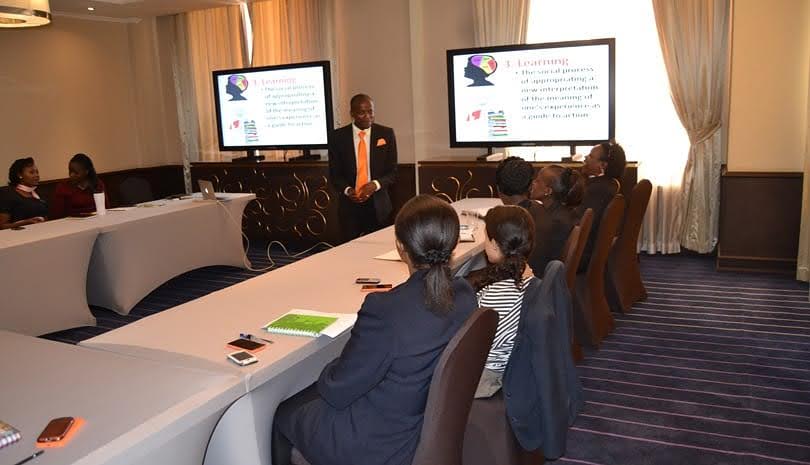 Training
Soft Skills
COURSE OUTLINE
Topic 1. Defining Soft Skills
Topic 2. Analysis
Topic 3. Identifying Strengths and Weaknesses
Topic 4. Essential Skills
Communication
Active listening
Team work
Assessing different personalities
Topic 5. Attitude
Topic 6. Communication Skills
Topic 7. Conflict Resolution Skills
Topic 8. Management of stress
NB: Please note we can tailor the course topics/ objectives to meet your exact training needs.
---
Target Audience

 
This training is for anyone who wants to improve their personality to convey better interpersonal skills and social skills. Both suitable for usage in competencies such as problem solving and conflict resolution.
Course Duration
2 Days Full Course

4 Hours Crush Program
Make Enquiry/Request Quote Here                 Call / Whatsapp   0725 28 28 28
Other Top Training with KK
.